Last week, Hayman's Distillery played host to a very special Cocktail Masterclass and seasonal dinner.  Co-hosted with food and travel writer, Milly Kenny-Ryder, the purpose of the evening was to gather like-minded food, gin and lifestyle influencers and to bring in the festive season with Hayman's Gin cocktails, some family history from Miranda Hayman and to feast on local, seasonal produce with a backdrop of the Distillery's stunning copper stills.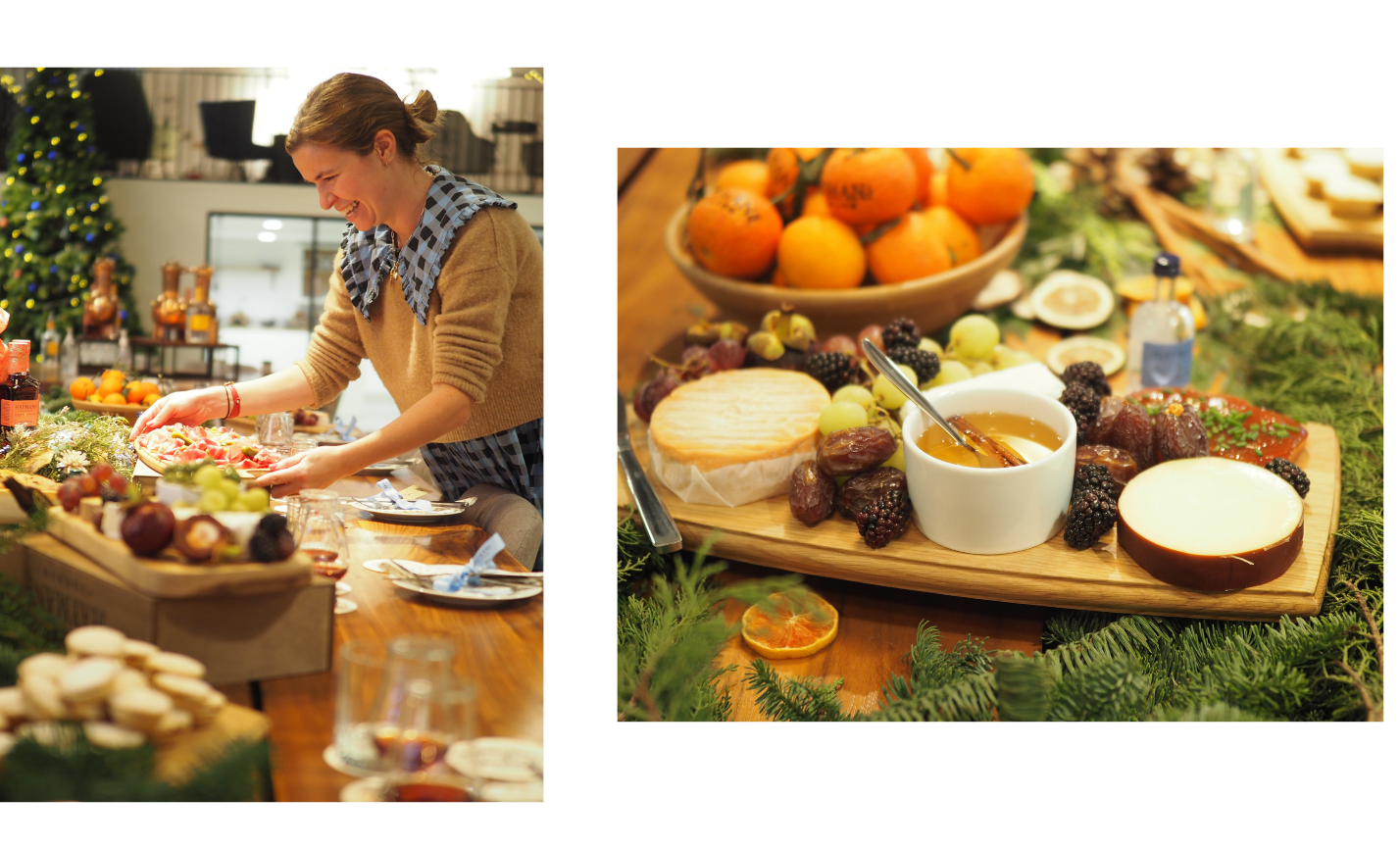 Blini canapés of the most delicious smoked salmon from local to the Distillery's London Smoke & Cure circulated the room on the guests' arrival, as they sipped their Sloe Gin Royale – a Hayman favourite.  In flute glasses, the berry sweetness of sloe gin complements the fizz of this Christmas Cocktail.
Miranda Hayman welcomed all the guests to the London Distillery, explaining how the Hayman family still make their award-winning gin using the original recipe developed more than 150 years ago by her great-great grandfather.
Up by the bar on the mezzanine level, the Distillery Host demonstrated just how easy it is to make the very festive looking Exotic Citrus Cherry Sour – giving many of the guests the opportunity to shake their own cocktails before indulging in this velvety gin cocktail.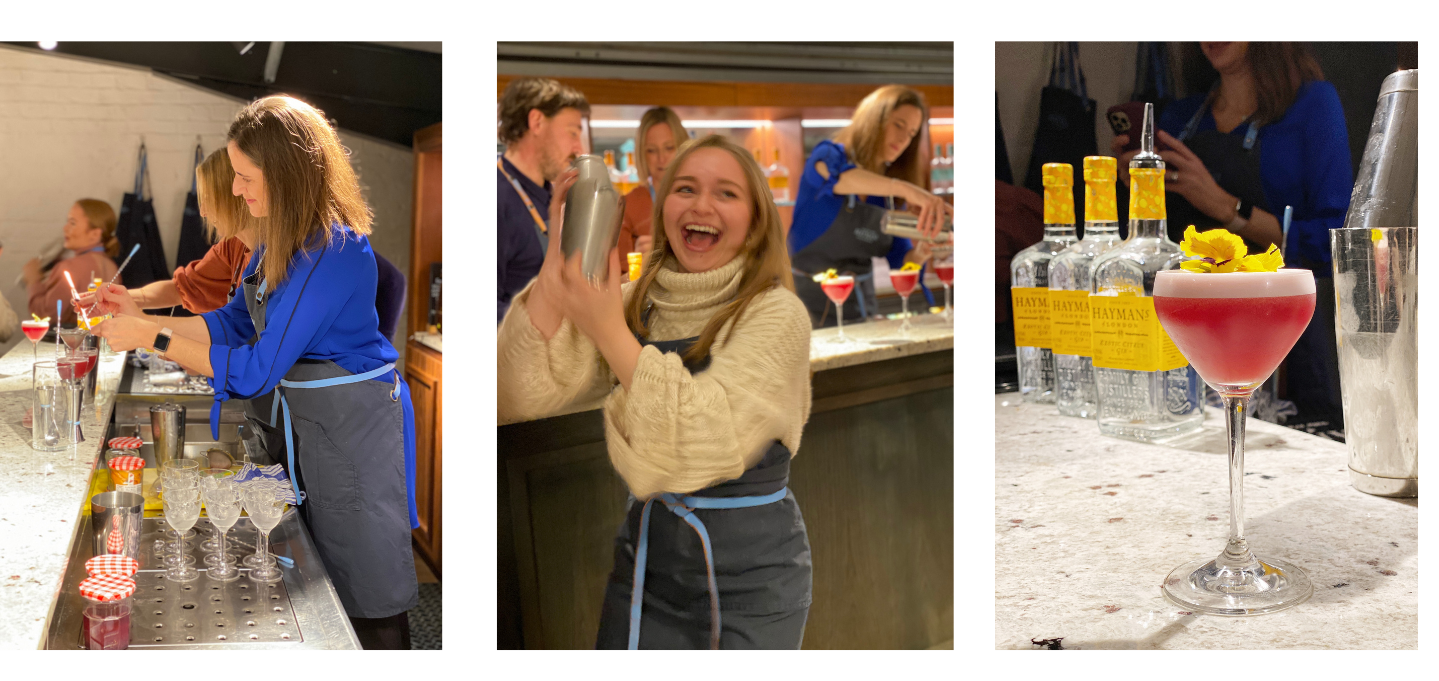 With more quality treats from London Smoke & Cure, a selection of their outstanding charcuterie including air-dried Lonza, Bresaola and Copa were added to the table set for 16 and already laden with festive fare.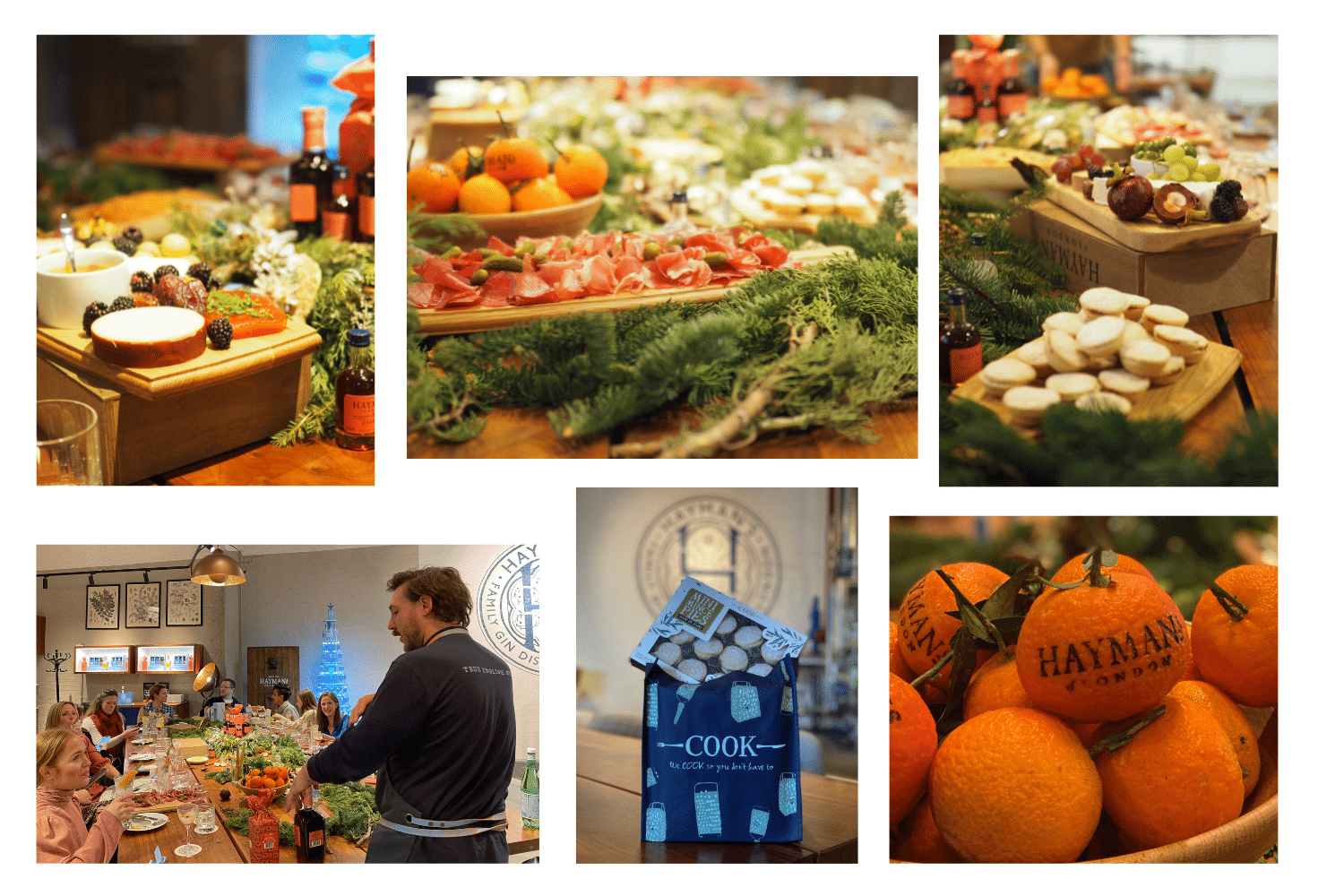 Post-dinner but still gathered around the table, talk turned to Hayman's Sloe Gin and Hayman's Spiced Sloe Gin and the guests learnt the numerous ways you can enjoy the fruity notes of both of these festive gins while also appreciating those warming spices of cinnamon, nutmeg and star anise.
Before the evening was over, the Hayman's Gin team served a deliciously sweet Sloe Gin Winter Warmer in the very popular enamel mugs.
With thanks to florist Ronny Colbie, Cook and their mini mince pies and the amazing team at London Smoke & Cure.