Meet the gleamingly beautiful copper stills at our distillery – Marjorie, Karin and Miranda. We have continued the family tradition of naming the Hayman gin stills after the women in our family…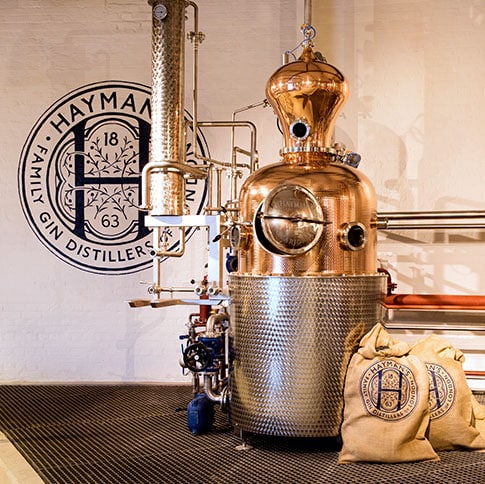 Our 450L still is named after James Burrough's granddaughter and Christopher's mother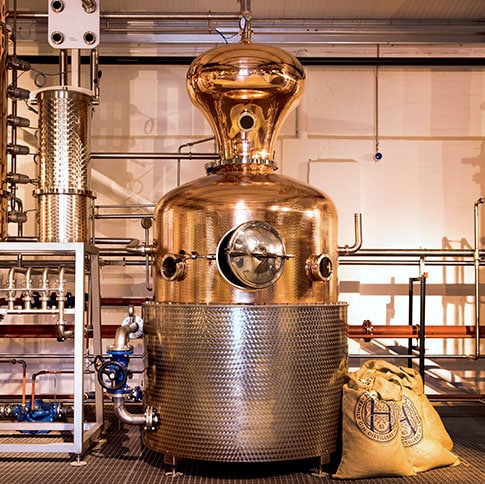 Our 1000l still is named after Christopher's wife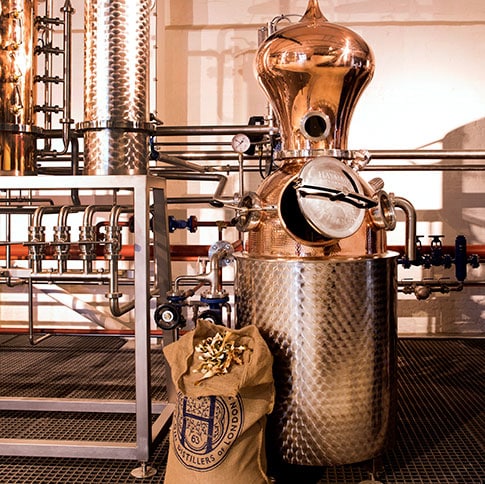 Our 140l still is named after Christopher's daughter
The Hayman's copper pot stills perform an essential role in our gin distilling process – allowing heat to be dispersed evenly and efficiently while stripping out any unwanted flavours and aromas.   These stills are at the very heart of what we do – in creating the bright and balanced, smooth flavour of our gins. 
However, we are more than simply a gin distillery.  Repeatedly voted 'London's Favourite Gin Distillery' by Trip Advisor – the Hayman Distillery is the home of English gin where visitors can learn about our handcrafted, award winning spirits, enjoy a variety of gin (learning and drinking) experiences and purchase directly from our on-site and Distillery shops.  As well as a hive of activities including tours, cocktail masterclasses and bespoke events, our Distillery is a vibrant and welcoming destination for Londoners and tourists alike. 
We look forward to meeting you all.