13th –19th September is Negroni Week – a celebration of one of the world's great cocktails.
As our resident Negroni enthusiast (he's rarely seen without a Negroni in hand at Team Friday night drinks!) we asked James Hayman to give us his top tips on how to make the perfect Negroni: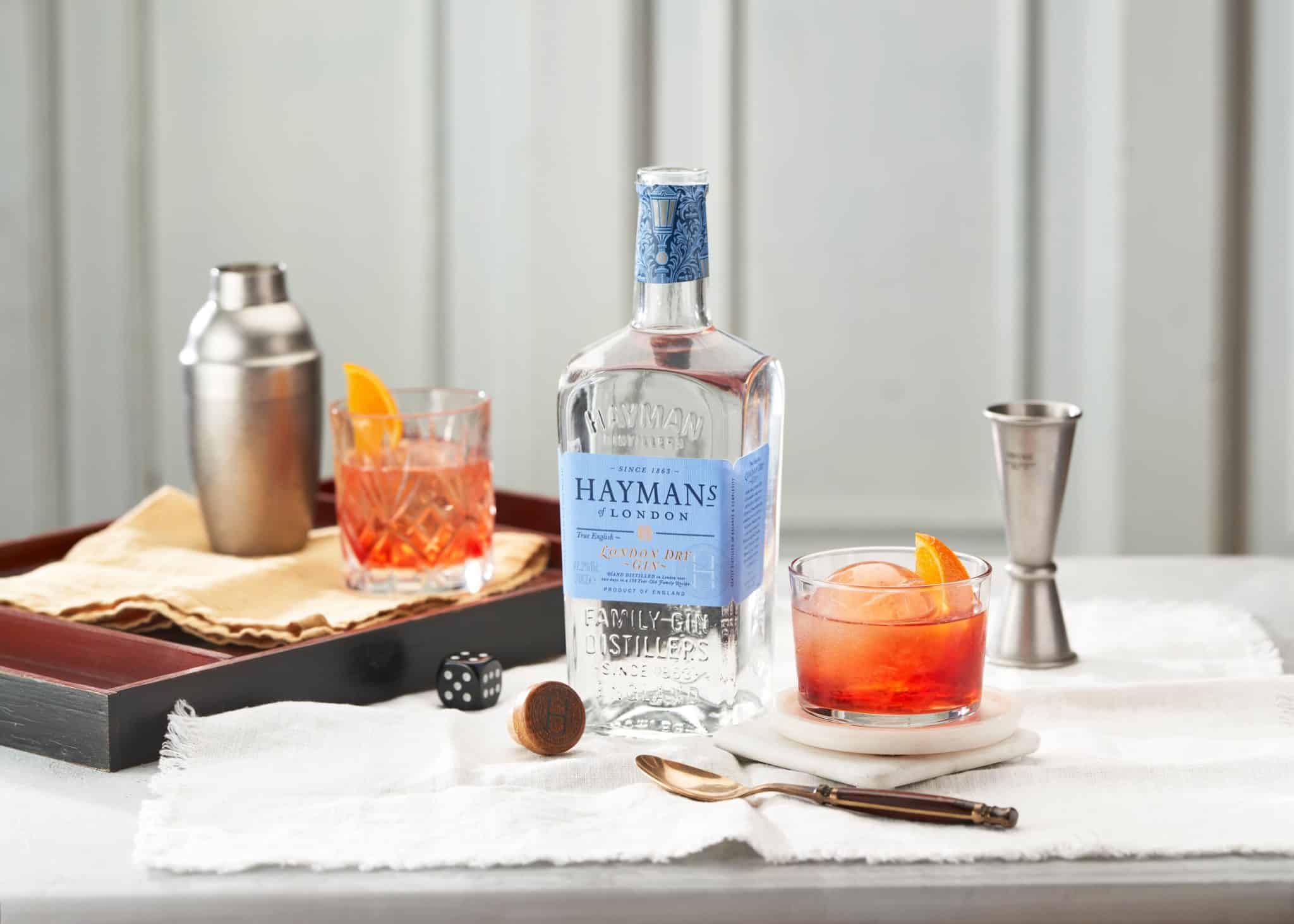 Three Ingredients
The simplicity of a Negroni means you're going to taste every element of the ingredients. If you're making a classic Negroni, our balanced Hayman's London Dry works perfectly with Campari and sweet vermouth whilst our fuller flavoured Hayman's Old Tom complements a White Negroni. One of my favourite Vermouths for a Negroni is Cocchi, – a like-minded family business who – like Hayman's, still use their original family recipes to make their Vermouth.
Keep Things Equal
Always keep to a 1:1:1 ratio for the three ingredients (Gin, Campari and sweet vermouth) and as long as you maintain this you can't go wrong. Most recipes call for a 25ml measure of each ingredient, but this can be scaled up to 35ml for a stronger and longer drink, or more if making a batch for sharing – as we do when we're making the bottle cocktails at the Distillery.
Always Stirred
Negronis should always be stirred and never shaken to avoid diluting the drink. Build the ingredients in a tumbler over ice and give a few gentle stirs with a bar spoon to combine the flavours and chill the cocktail.
Enjoy Chilled
Negronis are best served icy cold, so big ice cubes are the best to use here. I particularly love an extra-large square or spherical cube (you can buy the moulds easily online), but if not, the biggest coldest ice cubes from your freezer will work just as well.
Garnish And Spritz.
I always garnish a classic Negroni with an orange peel. Twist or 'spritz' the peel over the glass and across the drink to release the oils and aromas, then place the peel into the Negroni against the side of the glass for the most aromatic sipping experience.
We have been celebrating Negroni Week since its launch in 2013; sign up to our mailing list and keep an eye on our social to find out how we'll be sipping this iconic cocktail this Negroni Week.