Gift Wrapped Bottles
This Christmas, our London Dry, Old Tom and Sloe Gin bottles all come in a beautiful gift wrapping. Not sure which to get?
For a classic True English gin to make the perfect G&T – go for London Dry Gin £26.
For something a little different, Old Tom Gin £27 fuelled the cocktail boom in the 19th Century.  It almost disappeared from history completely until we brought our Old Tom back to the forefront using our authentic family recipe from the 1870s.  Sweeter and more citrussy, it is the perfect gin for classic gin cocktails such as the Tom Collins or Martinez.
Perhaps our most festive offering, Sloe Gin £26. Delicious for sipping neat or added to mulled wine, Sloe Gin is also perfectly paired with prosecco in a Sloe Royale for the festive celebrations.
Hayman's True Taste Gift Set, £35
This beautifully presented gift set contains 20cl bottles of our London Dry, Old Tom and Sloe Gin making it the perfect gift for someone who can't decide on a favourite.
Gin Distillery Tour Voucher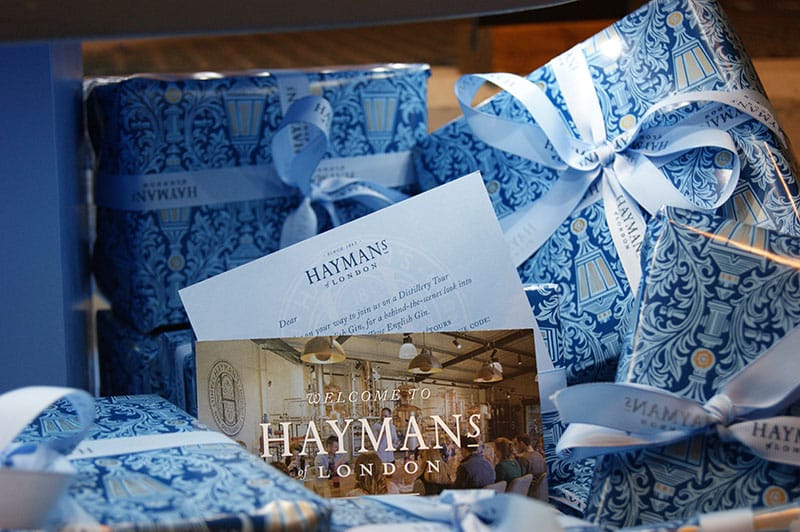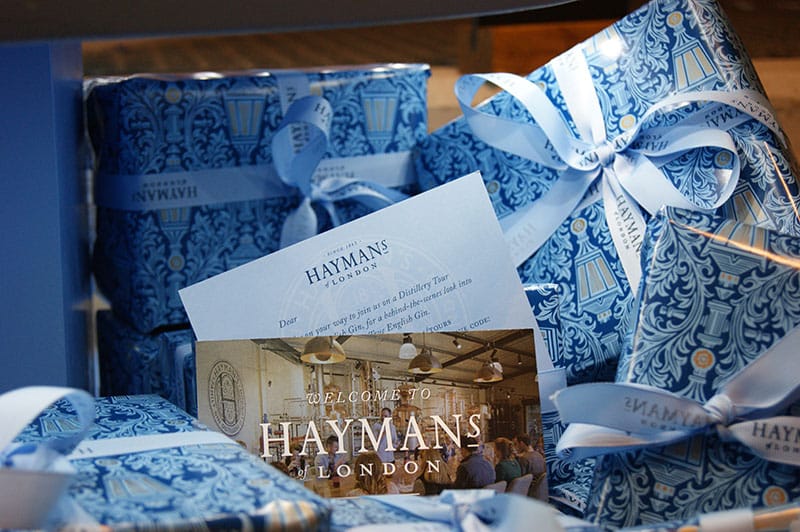 Treat yourself and a friend to a visit to London's No.1 Distillery!  Gift vouchers available to purchase for Distillery Tours at £20 per ticket.   All vouchers are valid for a year from purchase so you can choose a date and time to suit you!
Spiced Sloe Gin
 Hayman's Spiced Sloe Gin combines our classic Sloe Gin with festive botanicals, including Cinnamon, Cloves, Star Anise and Nutmeg.
Small Gin £26
Recently awarded Best New Product 2019 by The Spirits Business, Hayman's Small Gin is the perfect gift for those choosing to cut down on their alcohol intake without compromising on taste. So rich in botanical character, the recommended serve of just 5ml (one thimbleful) is all you will need to create a wonderfully balanced real gin and tonic – with 80% less alcohol.
True English Gin and Tonic Glass £6
Buying for someone with a big gin collection already? Drawing inspiration from a late 19th Century design found in the family archives, our True English Gin & Tonic glassware creates the perfect G&T by ensuring a classic ratio of one part gin to two parts tonic. Buy five glasses from our website, and get a sixth free!