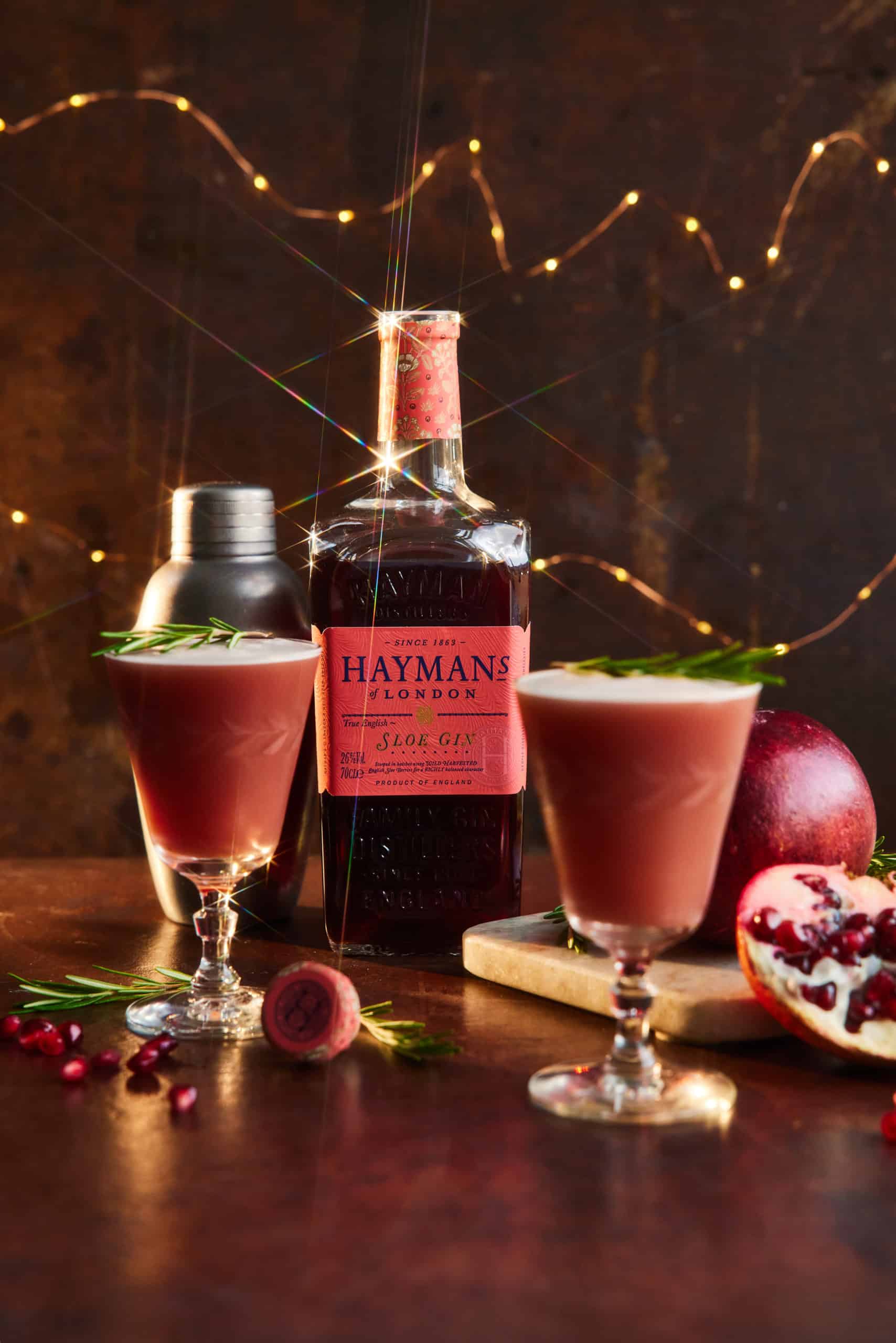 The Pomegranate Fizz is bursting with fruity, plummy notes of sloe berries and hints of almond and frangipane – perfect for the festive period!
50ml Hayman's Sloe Gin
40ml Pomegranate Juice
15ml Lemon Juice
20ml Sugar Syrup
100ml Double Dutch Cranberry & Ginger Tonic Water
A Pinch of Maldon Salt
Rosemary sprig and pomegranate seeds to garnish
Pour the Hayman's Sloe gin, pomegranate juice, lemon juice, sugar syrup and Double Dutch Crandberry & Ginger tonic water into a shaker and shake for 15 seconds. Add ice and shake again for 30 seconds until the shaker feels cold. Add a pinch of Maldon Salt to bring out the sweetness, and strain into a glass. Garnish with a rosemary sprig and some pomegranate seeds.
Enjoy!