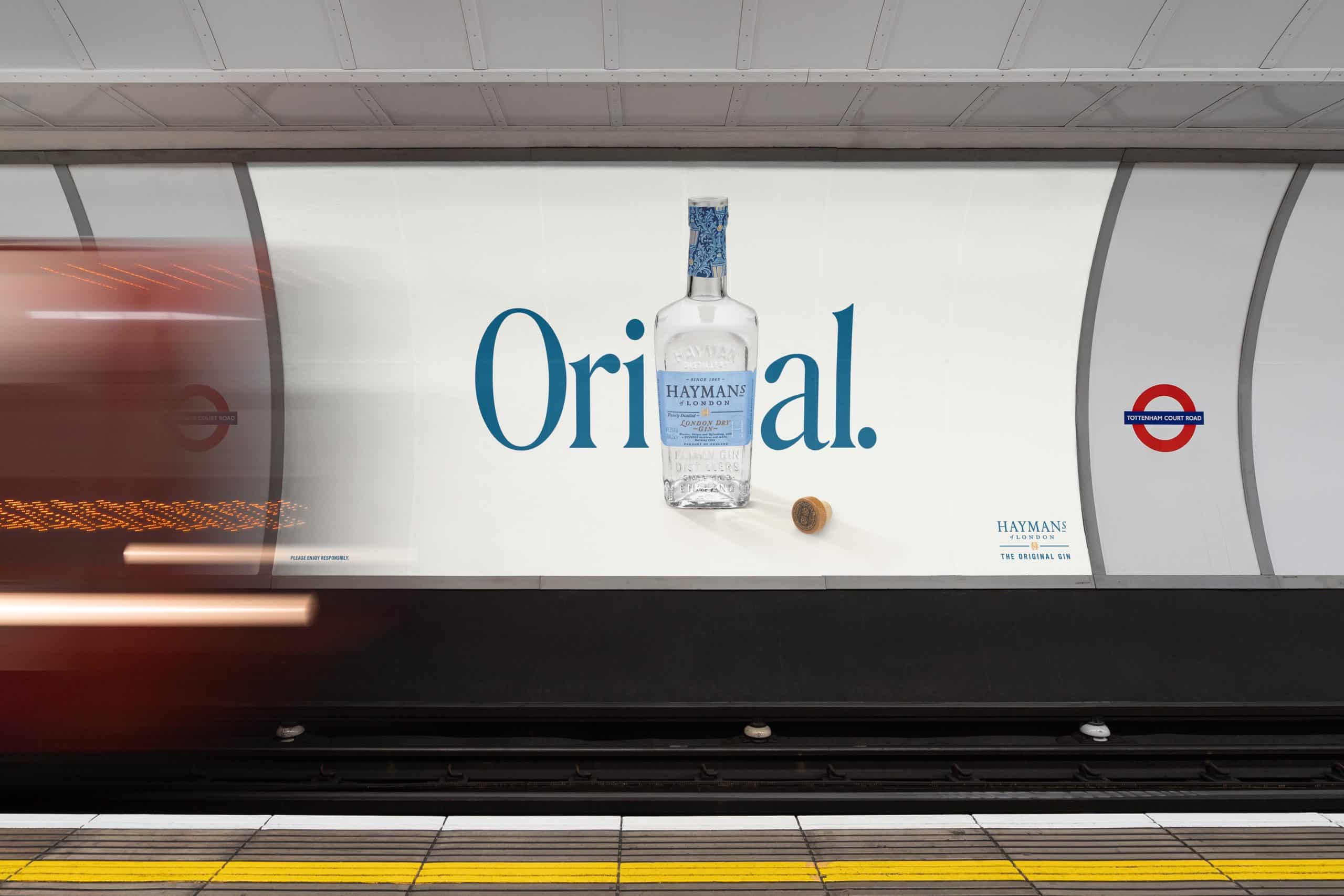 We have very exciting news – especially for all of you who are particularly fond of our London Dry Gin. Our brand-new advertising campaign, featuring our London Dry Gin bottle as the Original Gin, is now live and you'll find a number of our ads (around 250!) across the London Underground.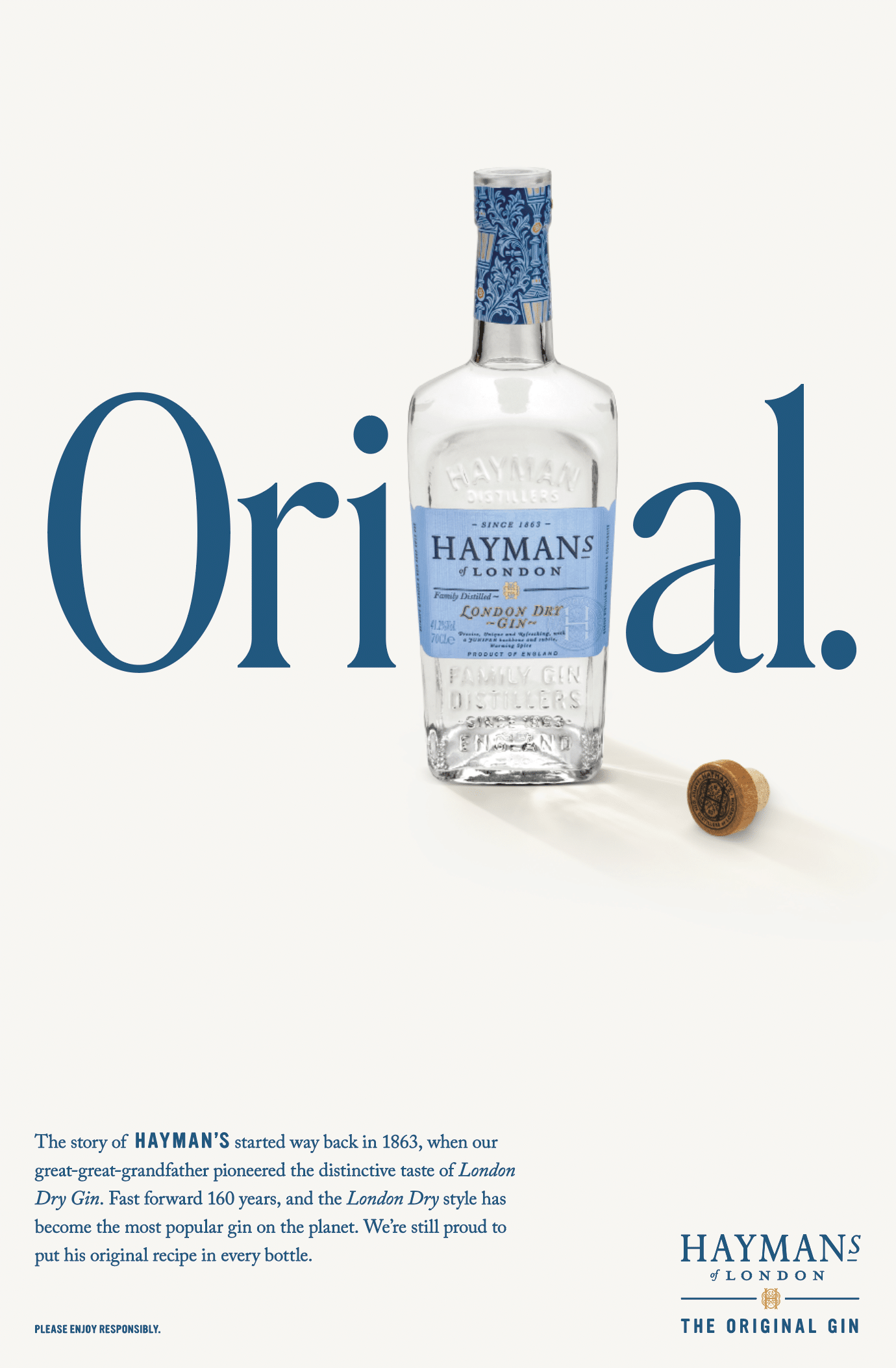 The Original Gin tells the story of how the distinctive taste of London Dry Gin came to be. As you know, here at Hayman's Distillery, we still make all our gins to the original family recipe from 160 years ago.
We're so proud that Hayman's is still 100% independently owned and made using only the finest botanicals and a traditional two-day process. Following our original recipe, Hayman's London Dry Gin is made in the heart of London and sold in more than 70 countries around the world.
So do look out for our ads, take a picture and tag @haymansgin on your social feeds. Pop by the Distillery to tell us how much you like the ads (and the gin), and you'll find we have a (gin) treat* here for you.
*20cl bottle of Hayman's London Dry