This International Women's Day, Miranda Hayman shares her thoughts on the gin industry and what it is like to be a female working within it.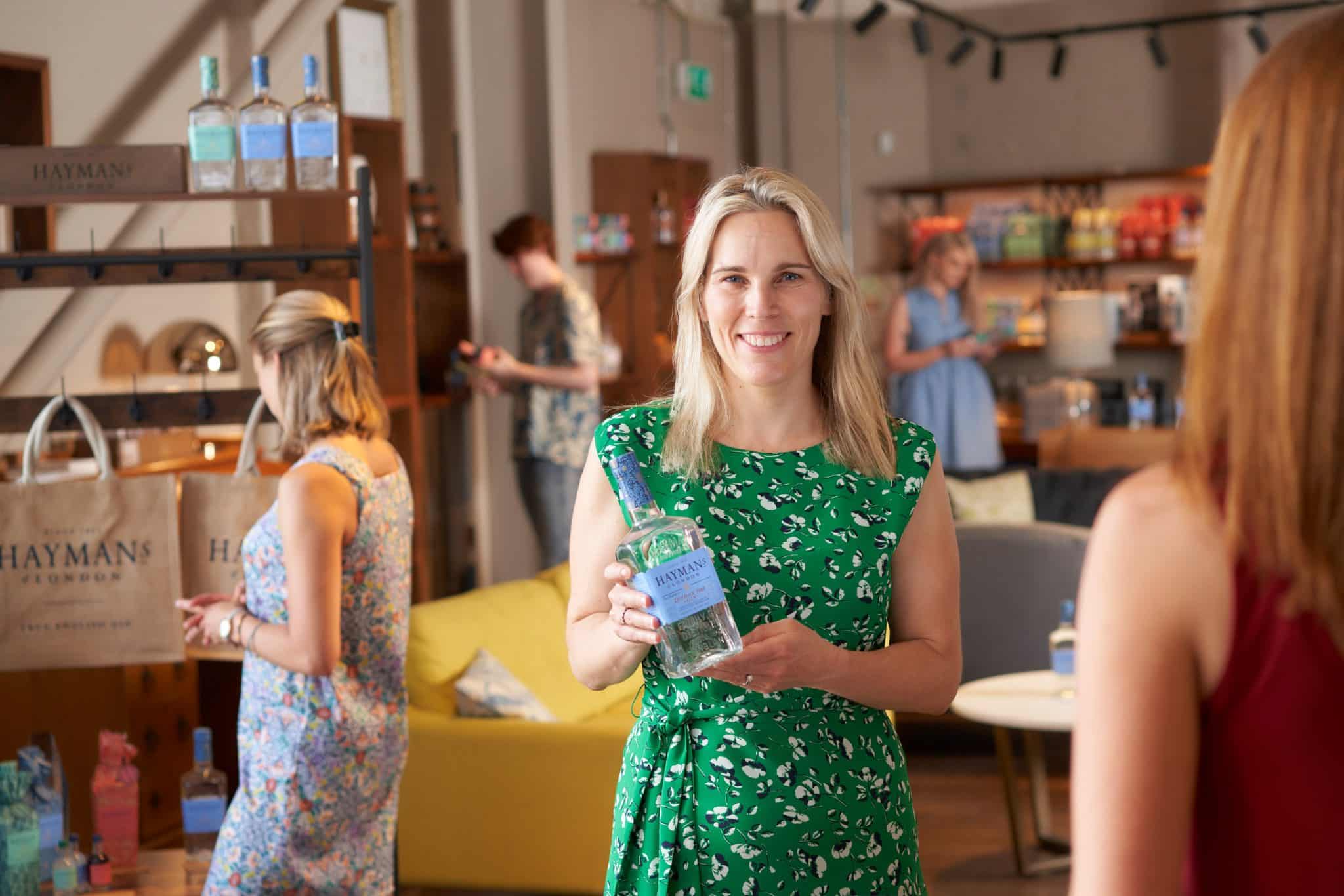 What do you most enjoy about working within the gin industry?
It's a fun and creative industry but my favourite part is the people – working with our team, customers both in the UK and internationally, gin bloggers and writers – the enthusiasm, passion and solidarity for the industry is certainly what has kept us all going over the last 2 years.
What are the challenges to being a working mother?
Like any working mother, it is a constant juggling act balancing between career and personal life with one of the biggest challenges knowing when to turn from one to the other. You just have to accept that that you won't always get it right. The industry often involves long hours and flexibility so you do need a support network in place –  whether that is your partner, family or friends.
If you have a career you enjoy, this really helps navigate the more challenging times.
Covid then added the greatest challenge to this juggling act so I'm looking forward to some normality in the coming months….
What are the challenges of a family business?
As a family we are here for the long term and any investment is our own.  As we always say, we are here for the marathon not the sprint! So we are always planning for the future, having to be creative and adapt to the ever changing gin landscape. Sometimes you have to do what is right for the business and the bigger picture regardless of what your personal feelings might be.
I am very fortunate to work alongside my brother James and father Christopher and that we have now worked together for nearly 17 years and work well together! We are open to each other's ideas and we do all have different strengths so listening is crucial.
What is your experience of the gender divide within the industry? Are there enough women in prominent roles? Have you been inspired by anyone in particular? Have you faced obvious sexism or felt you've had to work harder to prove yourself?
The industry has changed enormously in terms of the male/female ratio since I joined over 20 years ago and is far more inclusive today. I certainly have far more confidence today than I did in those early days. The number of women in the industry has increased to over 50% and it's wonderful to see women challenging the stereotypes of the alcohol sector as for so long it was male-dominated.
The creativity and energy behind the gin industry certainly has made it a more collaborative and welcoming place to work and there are many inspirational role models (both male and female) to learn and listen from.
Needless to say, working alongside my father and brother, I have always been treated as an equal. Returning from maternity leave, it was their support, experience and confidence which enabled me to re-find my role within the business and then grow from there.
What's the best piece of advice you could give to women/mothers who want to work in the gin industry?
My near-constant advice to the team and all our colleagues has always been to gain as much experience and exposure as possible to a range of roles within the industry.  Knowledge and first-hand involvement is everything as it allows you to develop your own voice within the industry. Attend events, webinars and seminars and talk to everyone who works with you so that you can really get underneath the skin of the consumer. And from there digest and reflect on your findings and make those all important decisions.