Looking for a low alcohol G&T with all the taste and flavour of a G&T?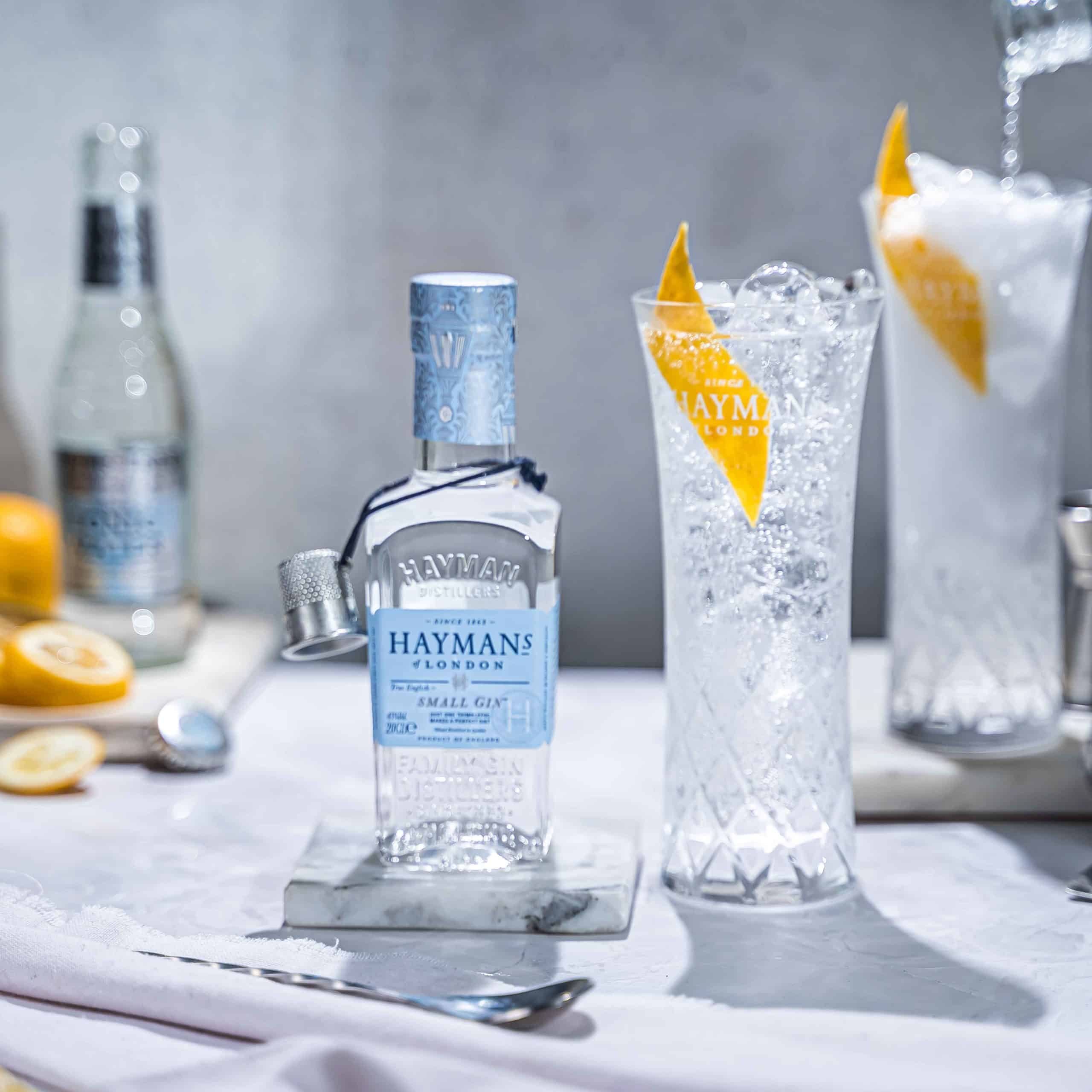 A G&T made with Hayman's Small Gin has both 80% less alcohol and less calories, with no compromise on the great taste of a Hayman's G&T.  A thimbleful of Small Gin is all you need…
Fill a highball with cubed ice.
Pour in a thimbleful (5ml) of Small Gin
Top with 100ml low-calorie tonic.
Garnish with lemon peel or squeeze of lime.
Each Small G&T contains just 0.2 Units alcohol and 30 calories.