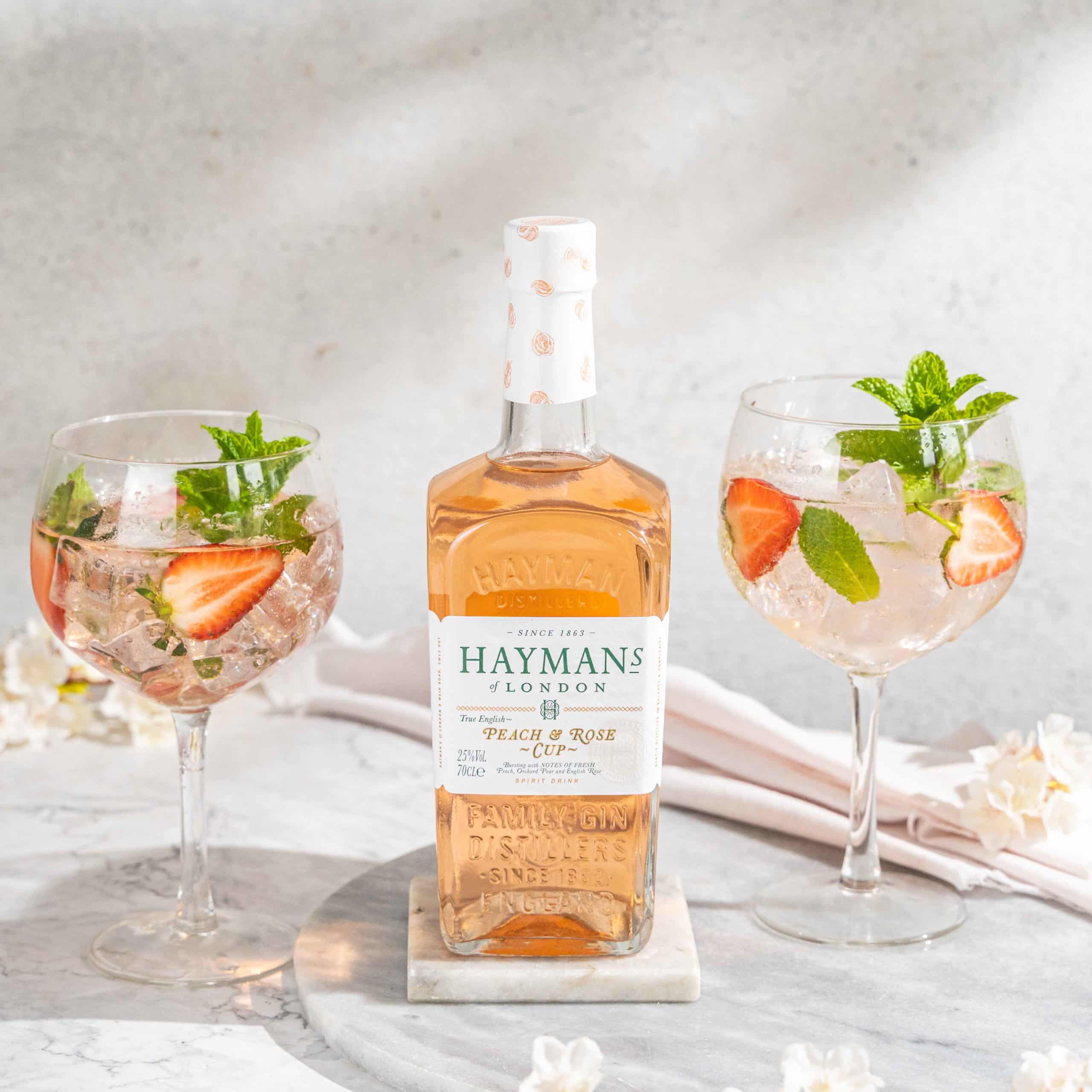 For a pitcher of Peach & Rose Spritz:
200ml Hayman's Peach & Rose
Lemonade to top
Lots of strawberries, mint and cucumber
Add your Hayman's Peach & Rose to a jug filled with ice. Cut up your strawberries & cucumber and tear your mint and add to the jug. Top up with lemonade and serve.
Enjoy the taste of summer!