Here in our Balham Distillery, the type of glass we use for our drinks is imperative to giving our visitors the best experience. With so many exciting shapes and sizes of gin glasses to choose from, you can imagine we're always on the lookout! From high street glassware, bartender's favourites to designer brands, we feel that every cocktail deserves a stunning glass.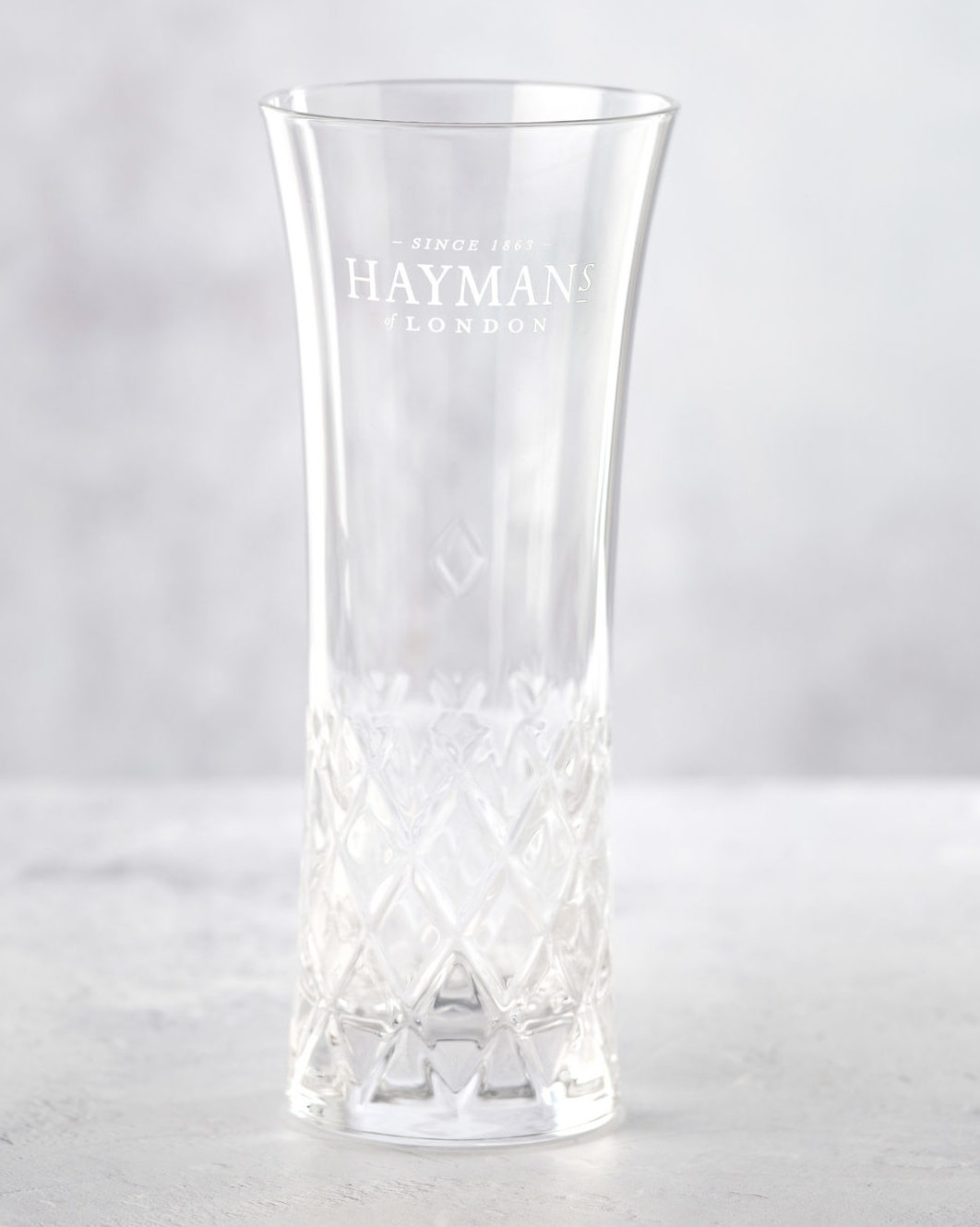 What we smell is responsible for 80% of our perception of taste so the majority of glassware is designed to bring the aromas of your drink to your nose, allowing you to experience as much taste as possible by the time you take your first sip.
Our own Hayman's Vintage G&T Glasses, based on an art deco design from the 1920s, allows you to enjoy a Gin & Tonic which is balanced in measure – one part gin to two-parts tonic – to ensure the gin flavours shine through.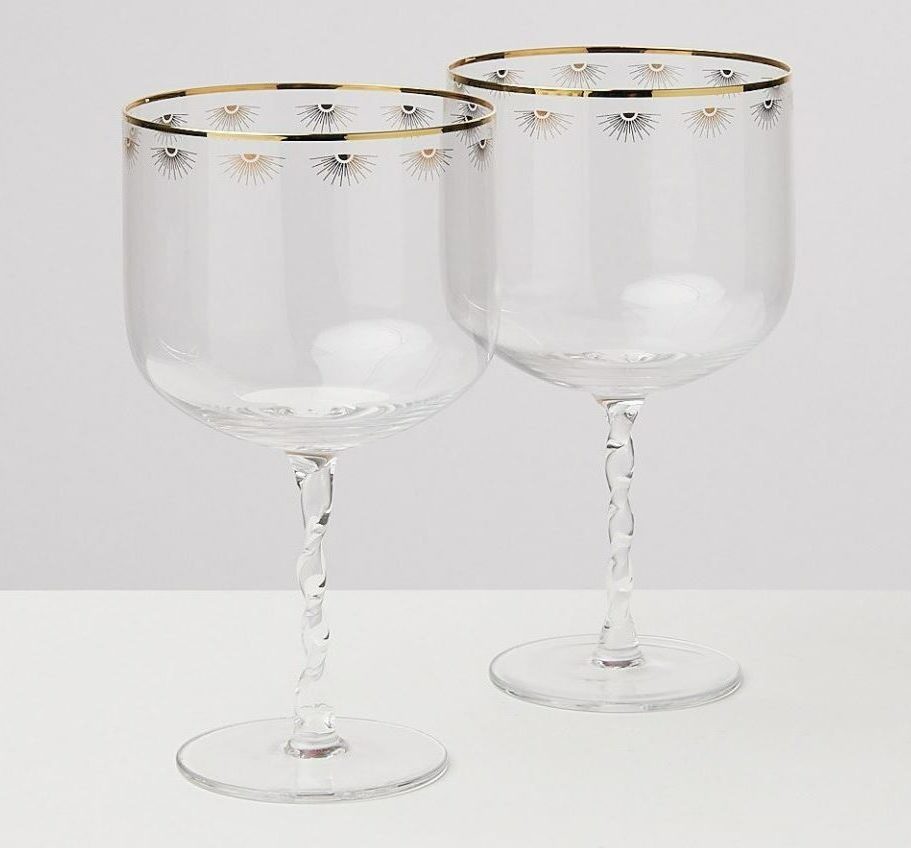 When it comes to Hayman's Peach & Rose or a refreshing Summer Spritz, we do love shopping around for new barware and Oliver Bonas is often on our hitlist. Their luxe glassware collection offers so many ideas of how to serve drinks in style and we also love their fun and elegant pink coloured glasses – perfect for the summer!
These Dora Twist Stem Gin Glasses have a glossy gold toned band around the rim and a delicate sunrise pattern embellishment. It's the twisted stems and the large bowls though which really caught our eye – there's lots of room for plenty of ice to keep everything chilled and for a full, generous garnish.
With so many great choices, it can be hard to know where to start! So we asked Miranda Hayman, co-founder and 5th generation family gin distiller for her tips and tricks for finding the perfect glassware: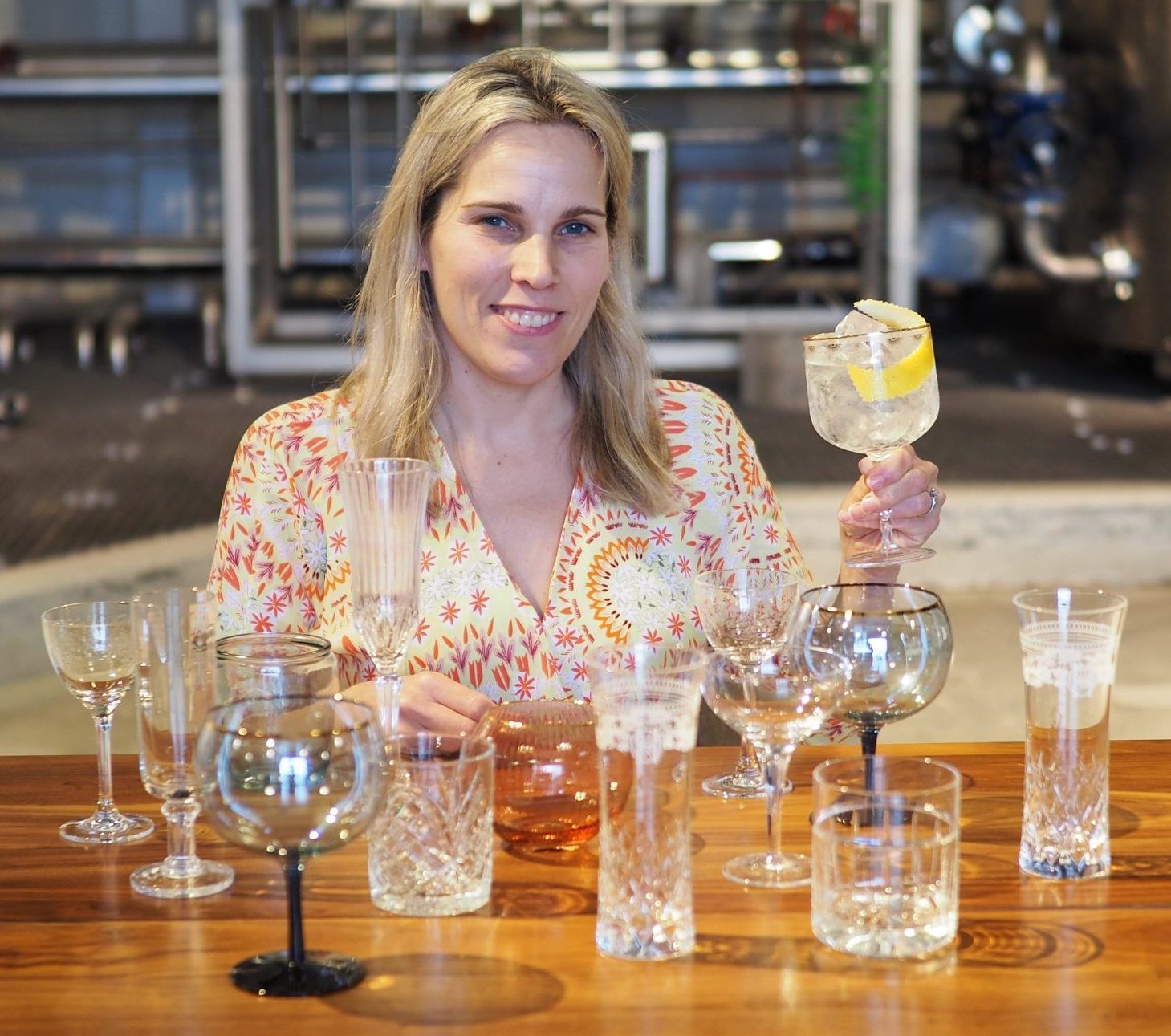 Do you choose the cocktail or the glass first?
I usually choose the cocktail first and then match it to a beautiful glass – but, saying that, sometimes I fall in love with a glass and immediately start to imagine what I might drink in it! I also love some of the coloured glassware that is available the moment.
When and why does a stem work in glassware?
Stems are great at keeping the drink cool as you can avoid warming it up with your hands. If you are having a cocktail with sparkling wine then a tall, narrow flute is best as it slows down the bubbles escaping keeping your fizz for longer!
Where do you shop for glassware (other than Oliver Bonas)?
Everywhere! From the high street to Etsy to antique and charity shops…It is amazing what you can find on the high street and we have picked up some of our favourite glasses from charity shops. We also take inspiration from our bartenders and bars that we work with.
Do you buy in sets of two or four – or more?
Always a minimum of two, but I usually try to buy in sets of fours so I can share with friends.
How sentimental are you about your glasses?
VERY. They remind me of friends and family and all those drinks we enjoyed together!
Do you have any heirlooms in your home bar?
I have some beautiful antique coupe glasses which are currently "on loan" from my father as they were given to him by his grandfather who would enjoy a Martini in them. They are perfect for a Peach & Rose Royale with sparkling wine.