Combining our London Dry with notes of fresh peach, sweet fragrant rose and juicy orchard fruit, this is the perfect sharing drink for Summer.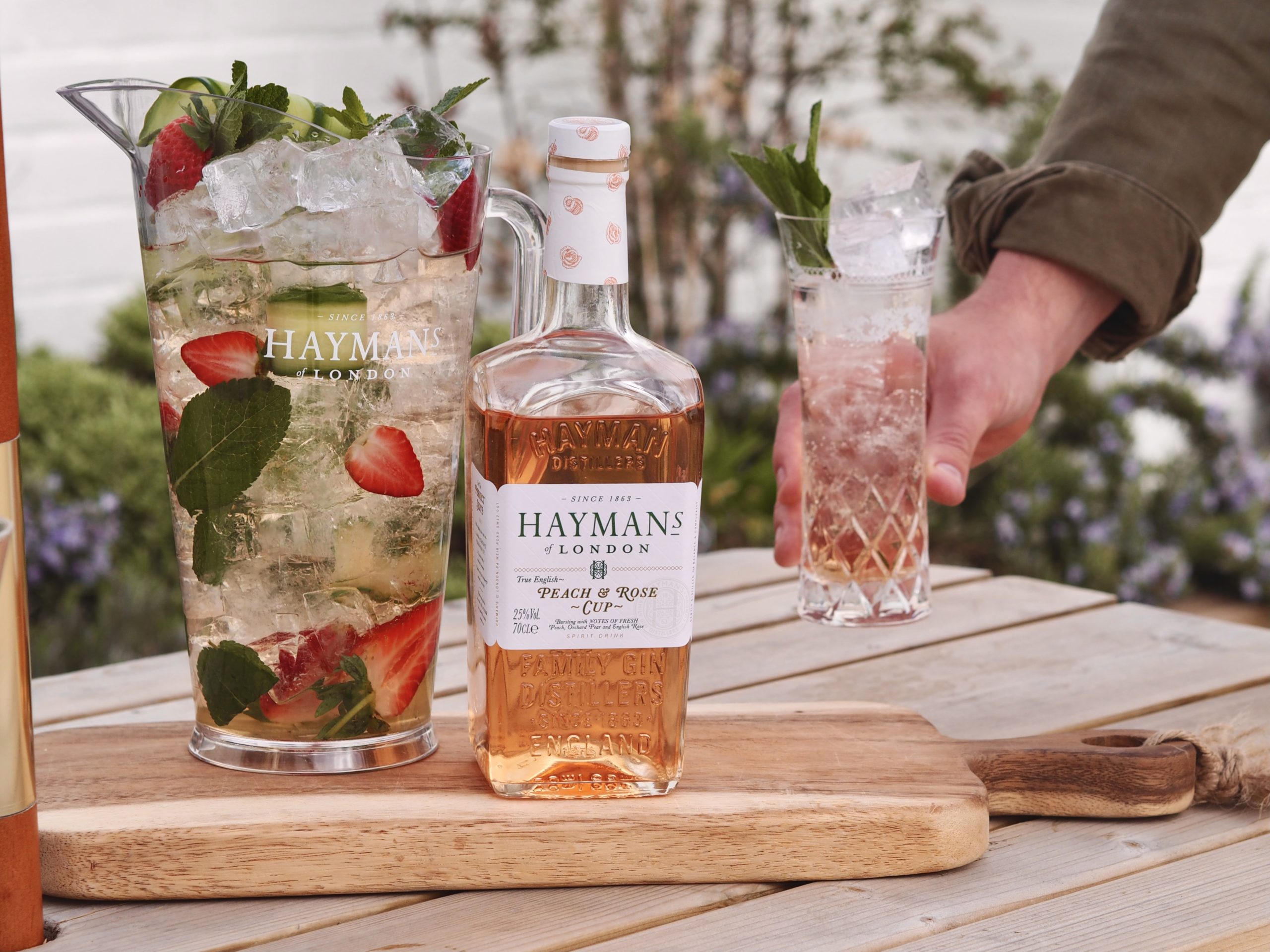 Summer Spritz
600ml Traditional Lemonade
Fresh Fruit to Garnish
Fill a pitcher or carafe with ice.
Add 300ml of Hayman's Peach & Rose Cup.
Top with 600ml of traditional lemonade.
Garnish with fresh strawberries, cucumber and mint.
Stir gently to mix, pour into chilled glasses and enjoy!