Despite the gin category embracing significant growth and with a substantial increase of entries, two of Hayman's Gins have been recognised as 'Best In Class' – as well as receiving the 'Gold' award at New Zealand's prestigious Juniper Awards 2021.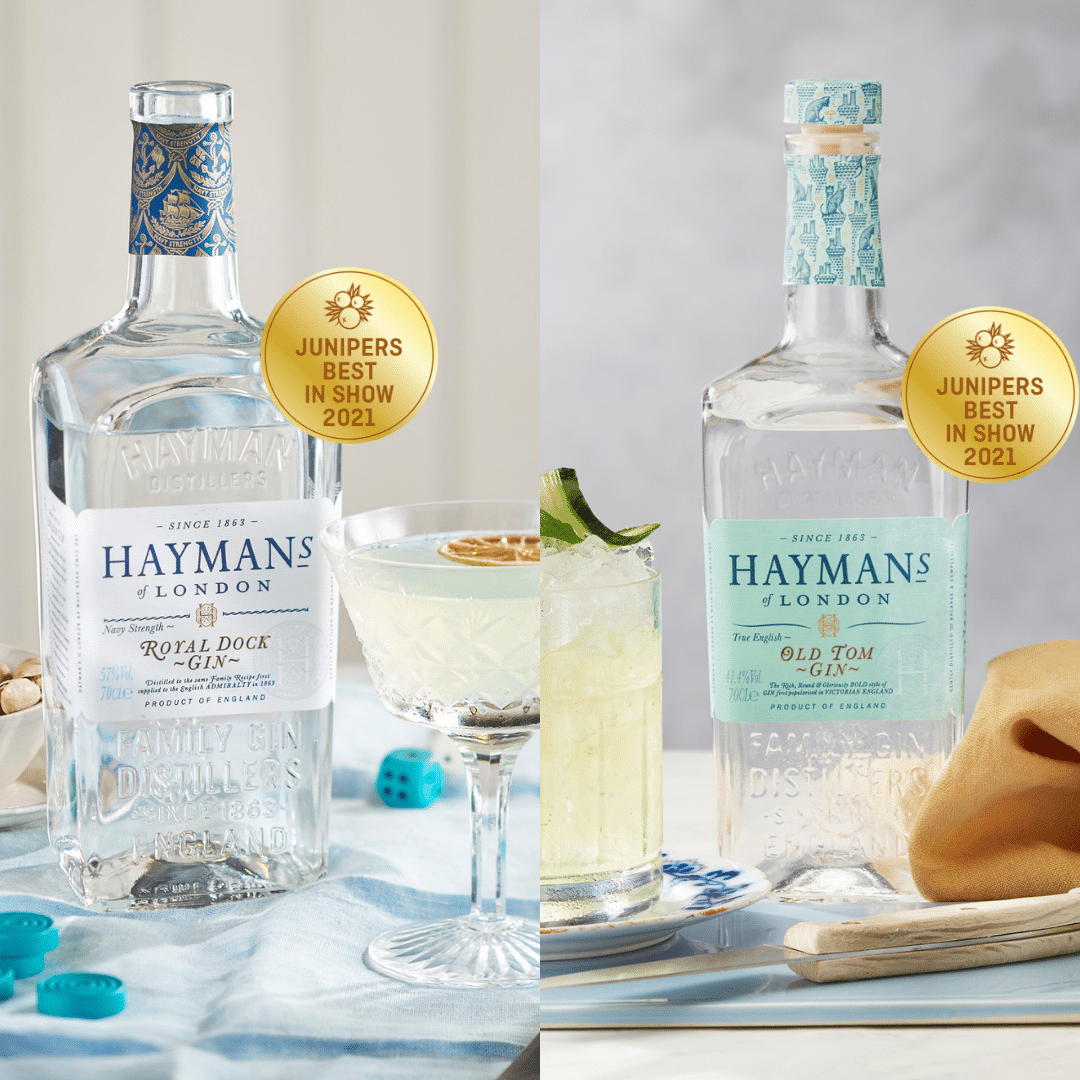 Hayman's Old Tom Gin – the bartender's favourite, was awarded Best Old Tom in its category while Hayman's Royal Dock Gin took the top position for Navy Strength.
Hayman's Old Tom is a rich, rounded, and versatile gin with a delicate finish. It is dubbed the 'Bartender's favourite' because of its ability to enhance cocktails such as the Martinez, Tom Collins and the Ramos Gin Fizz.
As a nod to English Admiralty, Hayman's Royal Dock is a powerful and robust gin, packed full of flavour and carried by its higher ABV. It is perfectly suited to a traditional Gimlet cocktail.
Cheers to that!