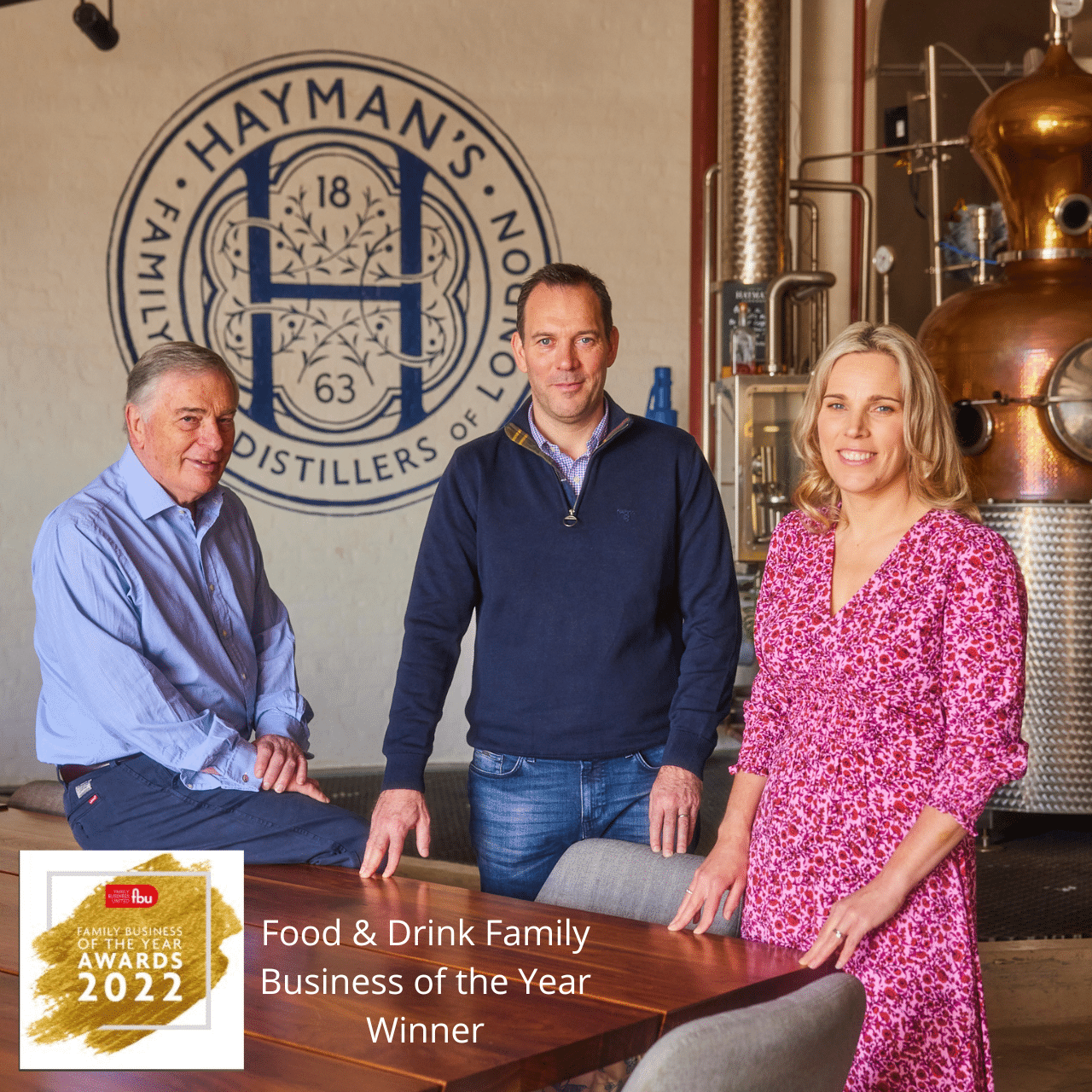 We have won the 2022 Food & Drink Award at the Family Business of the Year Awards. The panel of judges highlighted Hayman's Gin for 'contribution made to the spirits industry as a whole' – mentioning our sense of purpose and clearly defined values.
A big thank you to our team, we couldn't have done it without you.
We'll drink to that; a round of G&Ts tonight!