Love gin but looking to drink a little less alcohol?
Our game-changing  Low Alcohol Small Gin allows you to mix a real gin cocktail with just 0.2 units of alcohol and 15 calories per 5ml (one thimbleful) serve. Containing the same botanical flavour as a 25ml measure of standard gin means you can create delicious low alcohol cocktails with the same full flavour you're used to.
Watch the video and discover how easy it is to make 3 delicious Small Gin Cocktails; Small G&T, Tiny Tom Collins and Mini Gin Mojito!
For something a bit more adventurous, why not try a Lo-groni, Petit 75 or Bloody Small Mary?
---
Lo-groni
A low-alcohol version of the classic Negroni. If you normally like your Negroni with a strong gin taste, we recommend using 10ml of Small Gin. This packs a flavour punch without being full of alcohol.
5/10ml Hayman's Small Gin (depending on preference)
25ml Lyre's Italian Orange
25ml Sweet Vermouth
Fill a rocks tumbler with cubed ice.
Build the ingredients over the ice, and stir.
Garnish with a wedge of orange.
Using 5ml of Small Gin: 0.6 units and 70 calories per serve
Using 10ml of Small Gin: 0.8 units and 85 calories per serve
---
Petite 75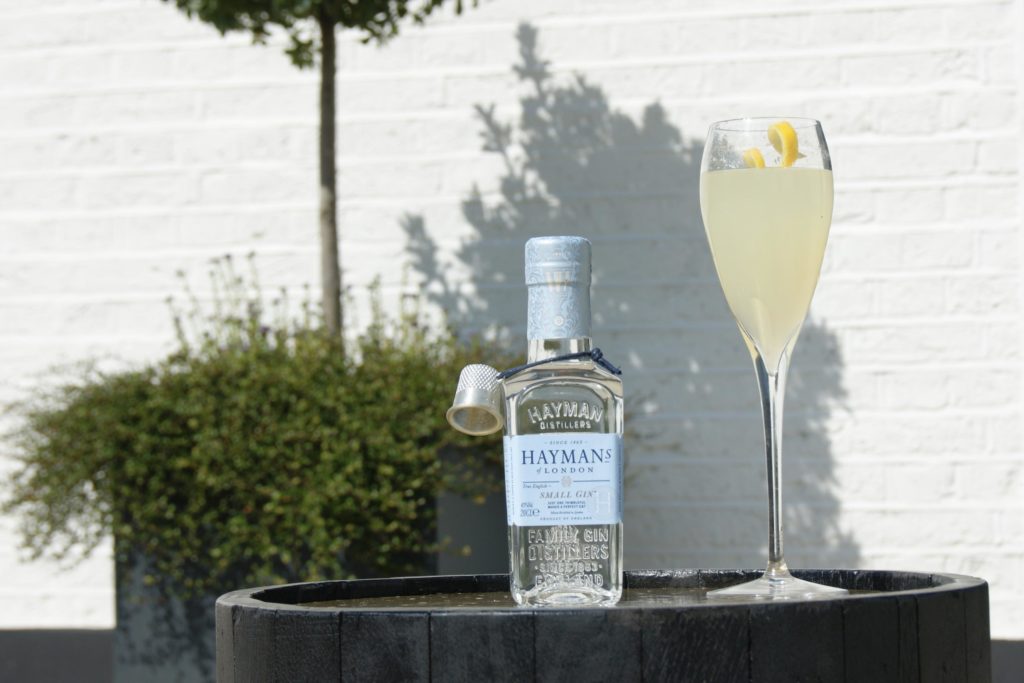 A tiny take on the traditional French 75. Big and bold in flavour, mixing Small Gin with Nosecco creates the perfect celebratory serve.
15ml Fresh Lemon Juice
10ml Sugar Syrup
Nosecco
Chill a Flute.
Pour the Small Gin, lemon juice and sugar syrup into a cocktail shaker.
Shake and strain into the chilled glass.
Top with Nosecco.
Garnish with a twist of lemon peel.
---
Bloody Small Mary
The perfect True English brunch cocktail with 80% less alcohol.
20ml Lemon Juice
100ml Tomato Juice
5 Dashes Worcestershire Sauce
2 Dashes Tabasco Sauce
2 Twists of Salt and Pepper
Fill a highball glass with ice.
Pour all the ingredients into a cocktail shaker.
Shake and strain into a chilled glass.
Garnish with a chilli or celery stick.